After 2 years of planning and building, the end is in sight. A long fostered wish, expanding our capacities and capabilities, comes through.
Grand opening
On October the 18th 2019, we will festively open our new production facility in Jiashan, China. We will be joined by our customers; suppliers; local government, our staff and management to celebrate this landmark.
"Because of the expansion, in China, we will now be able to give better service our customers in Europe and in China" according to Hans van Dam, MD of D&D.
"This new factory will be the foundation for successful growth in China" says Jan van der Donk, MD D&D.
YangHan Machines & Equipment
YangHan is a full subsidary of D&D Safe Sourcing BV. A so called WOFE (Wholly Owned Foreign Enterprise). The company was founded in 2006 as a trading company in Shanghai. Over the years, it developed into a real production and assembly company.
In our new location, we will further expand our capabilities. We have purchased machines for sheet metal production: a FinnPower punching machine, a press break and a few C-Presses. Below a photograph of the punching machine.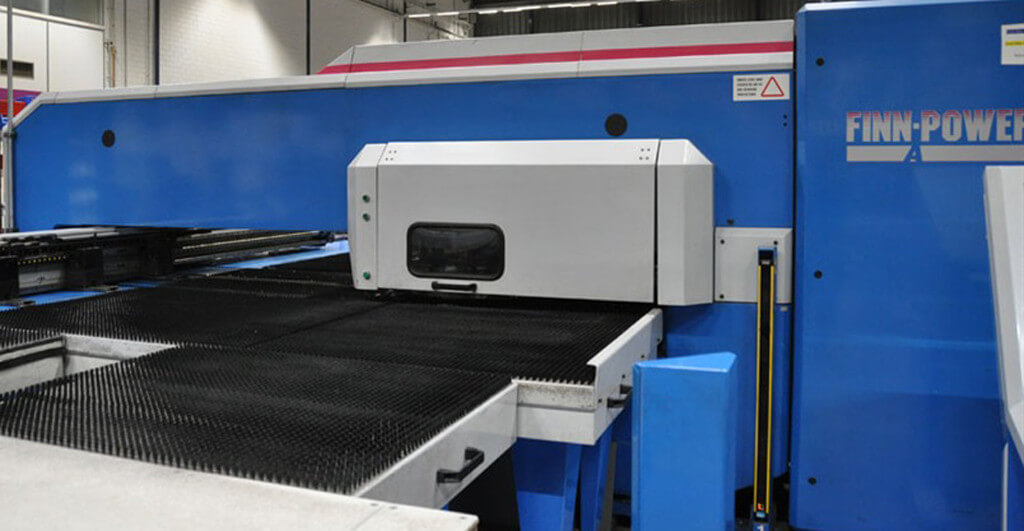 D&D Production & Sourcing
Founded in 2006, by Jan van der Donk and Hans van Dam. D&D supplies semi- and finished components and products made from metal and plastics for 3rd parties. With more than 13 years of experience in China, we have proven to be a reliable partner. This has resulted in a steady growth of our organisation, both in Europe and in China.
Contact
If you want to join us in our celebration or want to know what we can do for you? Please click here.